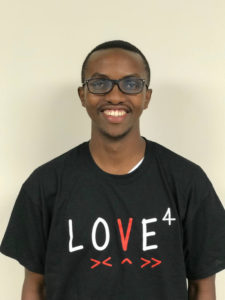 Ebenezer Murengezi
Ebenezer was born in Rwanda and spent his childhood and a big part of his young adult life in Kenya as a refugee. He has been a born-again Christian as long as he can remember. As a pastor's son, he has had many opportunities to serve in the church as a choir member, leading youth ministry, and leading the praise and worship ministry.
He is currently a holder of a BA in Christian ministry from Regent University with a strong desire to see discipleship and small groups ministries in the local church given more attention.
Ebenezer is married to Lauren with three children Seth, Noami, and Joshua. As a couple, they love to composing songs and enjoy hosting people.