FCC LIVE
Listen on your radio at FM 103.9
Message Notes & Worship Songs
M2820 Apprenticing with Jesus Core Practice #6
Giving joyfully and sacrificially
Do you want to increase:
your self esteem
your lifespan
your happiness
Do you want to lessen:
your stress levels
depression symptoms
(lower) blood pressure
Yes? Then be a GIVER! (Health.clevelandclinic.org)
Matthew 6
3 But when you give to the needy, do not let your left hand know what your right hand is doing, 4 so that your giving may be in secret. Then your Father, who sees what is done in secret, will reward you.
"Giving" is an assumed practice for apprentices of Jesus. Why?
(1) Because it is promoted throughout the OT. Ex. Deuteronomy 15:11
(2)Because humans were designed to be givers!
Acts 20:35
In everything I did, I showed you that by this kind of hard work we must help the weak, remembering the words the Lord Jesus himself said:
'It is more blessed to give than to receive.' "
A. You and I were designed by God to be givers.
Genesis 1
27So God created humankind in his own image, in the image of God he created them; male and female he created them….
29Then God said, "I give you every seed-bearing plant on the face of the whole earth and every tree that has fruit with seed in it. They will be yours for food.
James 1:17
2 Corinthians 8:1-4
B. You and I were designed by God to be in relationship with Him.
Genesis 5
24 Enoch walked faithfully with God; then he was no more, because God took him away.
Genesis 3:8-9
John 1:14
Revelation 21:3-4
… and part of any authentic, loving relationship is the desire to bring joy to the other.
Philippians 4
18 … I am amply supplied, now that I have received from Epaphroditus the gifts you sent. They are a fragrant offering, an acceptable sacrifice, pleasing to God.
Next steps:
Give – "10 now needful"
Learn more:

M2820 daily devotionals
RightNow Media
Worship Song Lyrics
Who You Say I Am
Verse 1
Who am I that the highest King
Would welcome me
I was lost but He brought me in
Oh His love for me
Oh His love for me
Chorus 1
Who the Son sets free
Oh is free indeed
I'm a child of God
Yes I am
Verse 2
Free at last
He has ransomed me
His grace runs deep
While I was a slave to sin
Jesus died for me
Yes He died for me
Chorus 2
In my Father's house
There's a place for me
I'm a child of God
Yes I am
Bridge
I am chosen not forsaken
I am who You say I am
You are for me not against me
I am who You say I am
Tag
(Oh) (Yes) I am who You say I am
CCLI Song # 7102401
Ben Fielding | Reuben Morgan
© 2017 Hillsong Music Publishing Australia (Admin. by Capitol CMG Publishing)
For use solely with the SongSelect® Terms of Use. All rights reserved. www.ccli.com
CCLI License # 2247047
Scandal Of Grace
Verse 1
Grace what have You done
Murdered for me on that cross
Accused in absence of wrong
My sin washed away in Your blood
Pre-Chorus
Too much to make sense of it all
I know that Your love breaks my fall
The scandal of grace
You died in my place
So my soul will live
Chorus
Oh to be like You
Give all I have just to know You
Jesus there's no-one beside You
Forever the hope in my heart
Verse 2
Death where is your sting
Your power is as dead as my sin
The cross has taught me to live
And mercy my heart now to sing
Pre-Chorus
The day and its troubles shall come
I know that Your strength is enough
The scandal of grace
You died in my place
So my soul will live
Bridge
And it's all because of You Jesus
It's all because of You Jesus
It's all because of Your love
That my soul will live
CCLI Song # 6428750
Joel Houston | Matt Crocker
© 2012 Hillsong Music Publishing Australia (Admin. by Capitol CMG Publishing)
For use solely with the SongSelect® Terms of Use. All rights reserved. www.ccli.com
CCLI License # 2247047
The Heart Of Worship
Verse 1
When the music fades all is stripped away
And I simply come
Longing just to bring something that's of worth
That will bless Your heart
Pre-Chorus
I'll bring You more than a song
For a song in itself is not what You have required
You search much deeper within
Through the way things appear
You're looking into my heart
Chorus
I'm coming back to the heart of worship
And it's all about You all about You Jesus
I'm sorry Lord for the thing I've made it
When it's all about You all about You Jesus
Verse 2
King of endless worth no one could express
How much You deserve
Though I'm weak and poor all I have is Yours
Ev'ry single breath
CCLI Song # 2296522
Matt Redman
© 1999 Thankyou Music (Admin. by Capitol CMG Publishing)
For use solely with the SongSelect® Terms of Use. All rights reserved. www.ccli.com
CCLI License # 2247047
O Come To The Altar
Verse 1
Are you hurting and broken within
Overwhelmed by the weight of your sin
Jesus is calling
Have you come to the end of yourself
Do you thirst for a drink from the well
Jesus is calling
Chorus
O come to the altar
The Father's arms are open wide
Forgiveness was bought with
The precious blood of Jesus Christ
Verse 2
Leave behind your regrets and mistakes
Come today there's no reason to wait
Jesus is calling
Bring your sorrows and trade them for joy
From the ashes a new life is born
Jesus is calling
Bridge
Oh what a Savior
Isn't he wonderful
Sing alleluia Christ is risen
Bow down before him
For he is Lord of all
Sing alleluia Christ is risen
Verse 3
Bear your cross as you wait for the crown
Tell the world of the treasure you've found
CCLI Song # 7051511
Chris Brown | Mack Brock | Steven Furtick | Wade Joye
© 2015 Music by Elevation Worship Publishing (Admin. by Essential Music Publishing LLC)
For use solely with the SongSelect® Terms of Use. All rights reserved. www.ccli.com
CCLI License # 2247047
"And we know that all things work together for good to those who love God,
to those who are the called according to His purpose." ~ Romans 8:28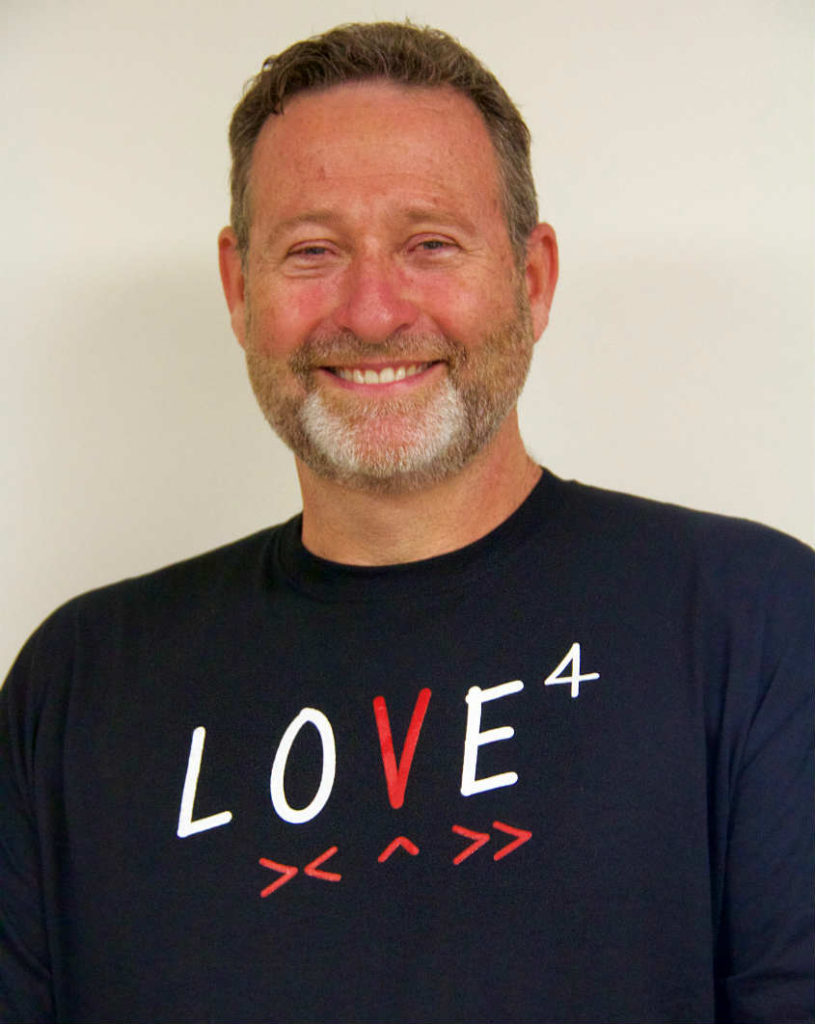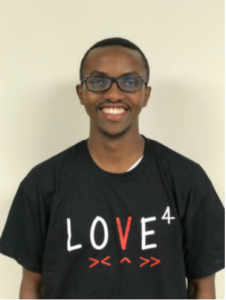 Youth Pastor
Faith Community Church is full of opportunities to build relationships and get involved.
"My husband and I have been attending FCC for just over a year now and we continue to be awed by how this faith community has felt like home and incredibly thankful that God has provided a place for us to worship and get involved in Kingdom work when my husband's work schedule doesn't allow us to attend together on Sunday mornings. We are extremely appreciative that the church represents the city we live in, its diversity reminds us of God's love for everyone and challenges us to live out that love in service to one another regardless of where we come from. The teaching from Pastor Blake brings new perspective and insights into God's Word. FCC brought us back to God and we are SO THANKFUL for this church family!!

"
– Alison Sloop
here's how you can learn, serve, and grow at Faith Community Church.
The Purified Church sermon audio teaching is here to equip you to follow God.
Here is where you can hear the most recent message from Faith Community Church. Please share these messages with friends and family.
Note: If you don't see the latest sermon, try clicking the 'View All' link below the list of sermons.
Mar 1, 2020

Paul's Spiritual Emancipation Proclamation

Feb 23, 2020

Testimony: From Mohammad to Jesus

Feb 16, 2020

Free From the Fear of Death

Feb 9, 2020

Freed by Jesus for a Purpose and to be Free

Feb 2, 2020

Free to Come Home & Enjoy the Father

Jan 26, 2020

Jesus The Liberator (Testimony)

Jan 19, 2020

Freedom from Pride

Dec 22, 2019

Joseph: A Man God Can Use (pt 2)

Dec 8, 2019

Joseph: A Person of God

Dec 1, 2019

Waiting for a Savior
Faith Community Church
Harrisonburg, VA 22801
SUNDAY SERVICE 9:00 AM + 10:30 AM
THURSDAY NIGHT CHURCH 7:00 TO 7:50 PM
(doors open at 6:30 for coffee and fellowship)