Order of Service
November 1, 2020 FCC "home churches" 10:30 AM
Online with PB's home church:
Welcome and Call to Worship — Hebrews 13:15-16
Praise in song and giving – "Amazing Grace"
Scripture Reading – Matthew 16:13-19
Teaching – "The Church is _____" (part 3 of 3)
Response in prayer and song – "Build My Life"
Prayer for our discussion and prayer time
Offline in your home church settings:
(It is okay if you are not ready to share or pray aloud. If asked, simply say "I'll pass this time" whenever and as often as needed.)
Discuss questions from the teaching
Share any prayer concerns and pray for one another
Pray also for:

the PEACE series, starting next Sunday
the Prayer Night/Prayer Tent, Monday, 11/9

Have someone read Numbers 6:24-26 as a closing blessing
Message Notes & Worship Songs
"The Church is ________" (part 3)
Recap of parts 1 and 2: The Church is made of those who believe in the identity and role of Jesus – "Jesus is Lord." In addition, the Church are those who believe in their identity and role in Jesus – "stones He is using to build His house."
Jesus builds His Church – His people, His direction, His timing. Jesus protects and empowers His Church – to withstand and to plunder Satan's kingdom.
Big idea from part 3: The Church, you and I, are entrusted with the keys to Jesus' Kingdom; opening the way for others to enter.
Key Bible passages: Mt 16:19; Mt 23:13/Lk 11:52; Isaiah 22:15-22
Questions:
Who used "the key," opening the way for you to Jesus' Kingdom?
Did anyone ever close the door to Jesus on you or a loved one?
What might be the next right step for you or this home church?
Verse 1
Amazing grace how sweet the sound
That saved a wretch like me
I once was lost but now am found
Was blind but now I see
Verse 2
'Twas grace that taught my heart to fear
And grace my fears relieved
How precious did that grace appear
The hour I first believed
Verse 3
Through many dangers toils and snares
I have already come
'Tis grace has brought me safe thus far
And grace will lead me home
Verse 4
When we've been there ten thousand years
Bright shining as the sun
We've no less days to sing God's praise
Than when we've first begun
CCLI Song # 4755360
CCLI License # 2247047
Verse 1
Worthy of ev'ry song we could ever sing
Worthy of all the praise we could ever bring
Worthy of ev'ry breath we could ever breathe
We live for You
Verse 2
Jesus the name above ev'ry other name
Jesus the only one who could ever save
Worthy of ev'ry breath we could ever breathe
We live for You
We live for You
Chorus
Holy there is no one like You
There is none beside You
Open up my eyes in wonder and show me who You are
And fill me with Your heart
And lead me in Your love to those around me
Bridge
I will build my life upon Your love
It is a firm foundation
I will put my trust in You alone
And I will not be shaken
CCLI Song # 7070345
CCLI License # 2247047
"And we know that all things work together for good to those who love God,
to those who are the called according to His purpose." ~ Romans 8:28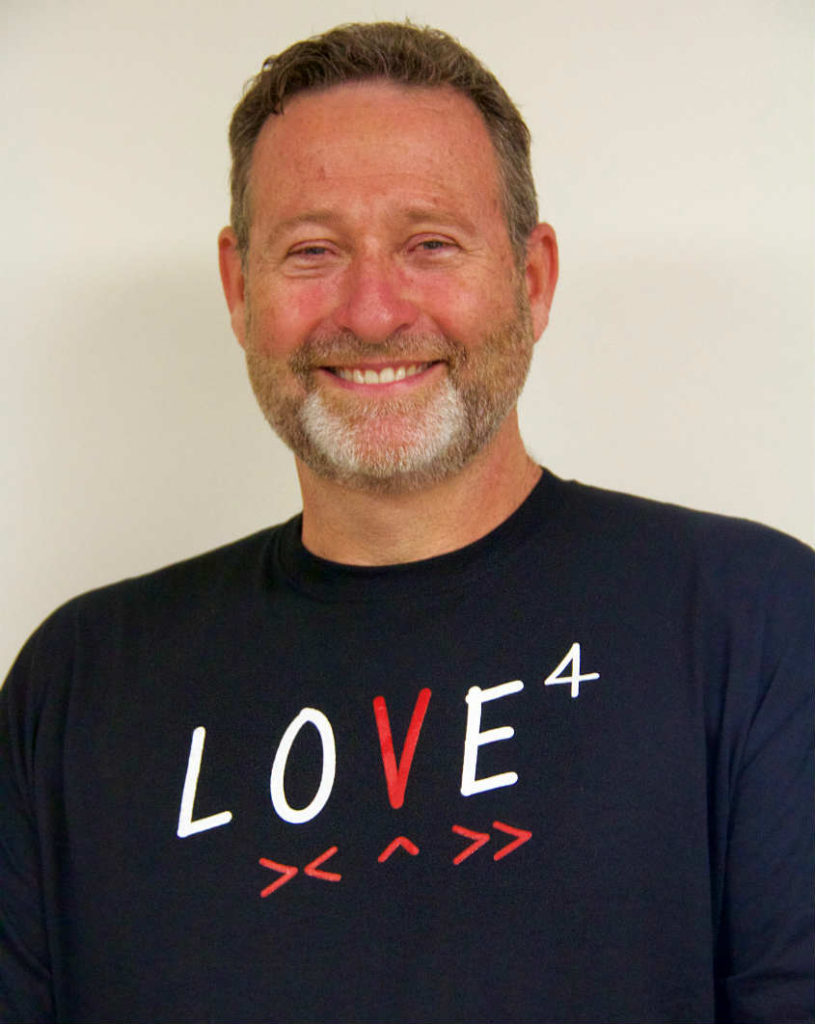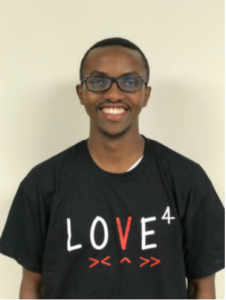 Youth Pastor
Faith Community Church is full of opportunities to build relationships and get involved.
"My husband and I have been attending FCC for just over a year now and we continue to be awed by how this faith community has felt like home and incredibly thankful that God has provided a place for us to worship and get involved in Kingdom work when my husband's work schedule doesn't allow us to attend together on Sunday mornings. We are extremely appreciative that the church represents the city we live in, its diversity reminds us of God's love for everyone and challenges us to live out that love in service to one another regardless of where we come from. The teaching from Pastor Blake brings new perspective and insights into God's Word. FCC brought us back to God and we are SO THANKFUL for this church family!!

"
– Alison Sloop
here's how you can learn, serve, and grow at Faith Community Church.
The Purified Church sermon audio teaching is here to equip you to follow God.
Here is where you can hear the most recent message from Faith Community Church. Please share these messages with friends and family.
Note: If you don't see the latest sermon, try clicking the 'View All' link below the list of sermons.
Mar 1, 2020

Paul's Spiritual Emancipation Proclamation

Feb 23, 2020

Testimony: From Mohammad to Jesus

Feb 16, 2020

Free From the Fear of Death

Feb 9, 2020

Freed by Jesus for a Purpose and to be Free

Feb 2, 2020

Free to Come Home & Enjoy the Father

Jan 26, 2020

Jesus The Liberator (Testimony)

Jan 19, 2020

Freedom from Pride

Dec 22, 2019

Joseph: A Man God Can Use (pt 2)

Dec 8, 2019

Joseph: A Person of God

Dec 1, 2019

Waiting for a Savior
Faith Community Church
Harrisonburg, VA 22801
SUNDAY SERVICE 10:30 AM
THURSDAY NIGHT CHURCH 7:00 TO 7:50 PM